Custom Conference Room Table
January 17, 2017
We commissioned Brownsville Ornamental Iron Works in Pensacola to build a table for our new office that is under construction.
We hope to move in within a few weeks.  The property was purchased spring of 2016 and we have been working hard at restoring the property these last few months!
Here is a sneak peek at the table while it was being built and after.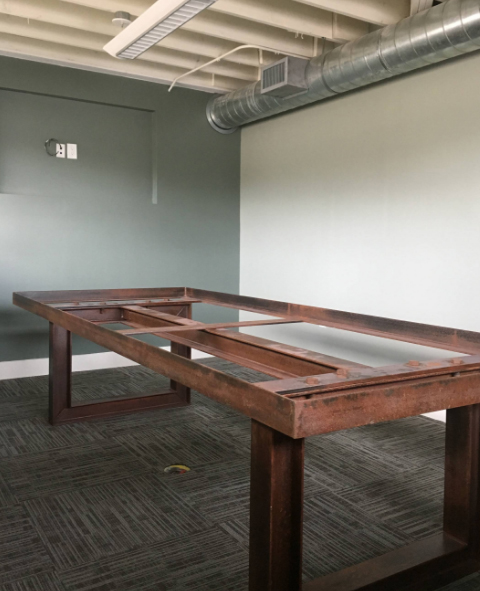 We definitely recommend them as they specialize in iron, cast iron, steel and stainless steel as well as aluminum, copper and bronze fabrication.