Feeding The Gulf Coast
October 19, 2017
Feeding the Gulf Coast works through member organizations and special programs.
They provide nutritious food to meet the challenge of feeding people who are hungry as a result of personal crisis or disaster.
Feeding the Gulf Coast also educates the public regarding domestic hunger, proper nutrition and related issues.
Visit FeedingTheGulfCoast.org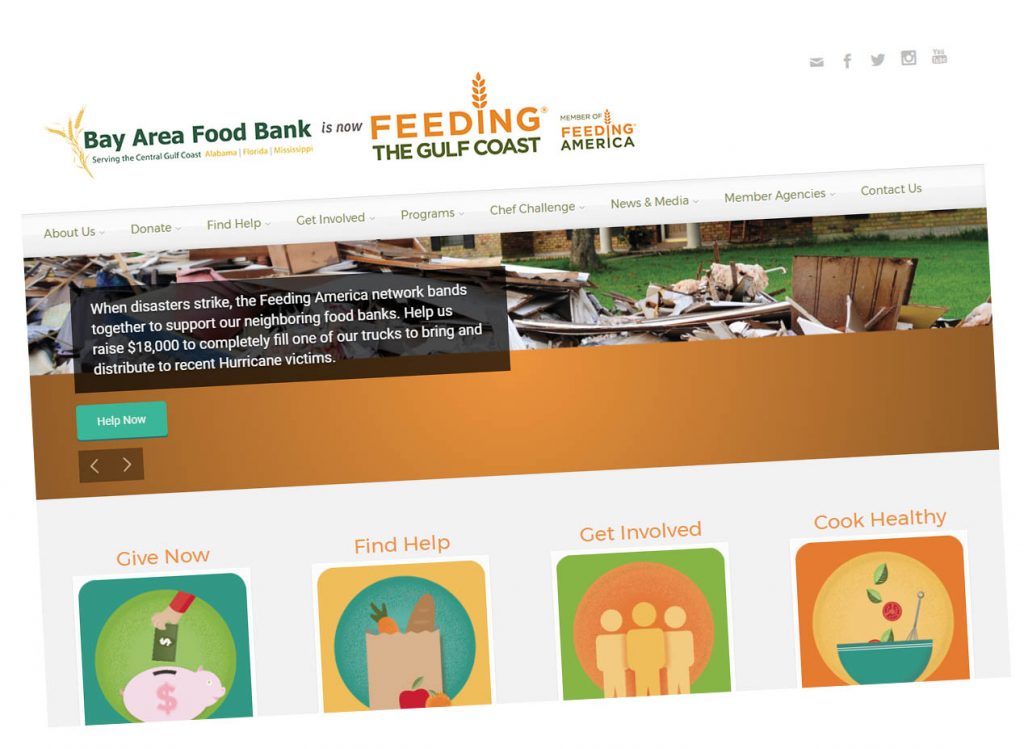 This entry was posted in Commercial, Disaster Response Services. Bookmark the permalink.