ParsCo Construction selected to build the new Ruby Slipper Cafe Restaurant in Historic Downtown Pensacola, FL
February 13, 2015
Lots of buzz has been in the news from New Orleans to Pensacola regarding the first out of state expansion of the Ruby Slipper Cafe, named New Orleans #1 rated breakfast and brunch location.
ParsCo is proud to be named as their General Contractor and will beginning construction as soon as final design and permitting with the City of Pensacola is approved.
This project will be located at 509 South Palafox, the location of the historic Trader Jon's former location.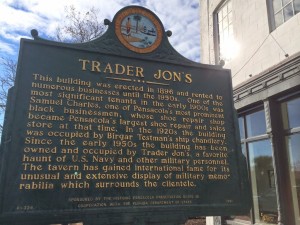 The architect for this project will be renowned architect Brian Spencer of SMP Architects.
http://www.pars-co.net
Construction Management
This entry was posted in Uncategorized. Bookmark the permalink.