Pensacola National Contractor Ranking
March 10, 2016
FOR IMMEDIATE RELEASE:
BuildZoom has placed Parsco, LLC within the top 30% of contractors in Pensacola, Florida.
Buildzoom
uses a combination of license information, permit activity and customer feedback to determine each year's standings of the best general contractors.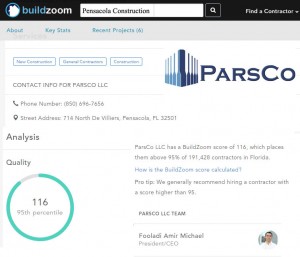 By being placed in annual ranking, Parsco LLC has demonstrated a high level of expertise and customer satisfaction in the remodeling and construction industry in Pensacola.
Click here to read more about the Buildzoom Score calculation.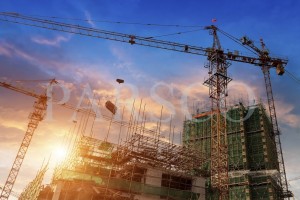 http://www.pars-co.net
Construction Management
This entry was posted in Uncategorized. Bookmark the permalink.