Space Coast
October 25, 2017
Thank you for the warm welcome, Space Coast.
TheĀ Space CoastĀ is a region in the U.S. state of Florida around the Kennedy Space Center (KSC) and Cape Canaveral Air Force Station.
238910 — Site Preparation Contractors
236220 — Commercial & Institutional Building
237990 — Other Heavy and Civil Engineering Construction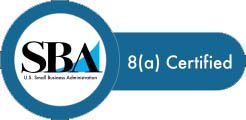 ParsCo is a SBA 8 (a) construction and management company headquartered in Florida's Great Northwest–Pensacola.
Questions? Contact Us
This entry was posted in Engineering. Bookmark the permalink.