Tilt Up Walls Pensacola- Gateway Church
November 16, 2020
With the tilt-up method, concrete elements (walls, columns, structural supports, etc.) are formed horizontally on a concrete slab; this normally requires the building floor as a building form but may be a temporary concrete casting surface near the building footprint.
After the concrete has cured, the elements are "tilted" to the vertical position with a crane and braced into position until the remaining building structural components (roofs, intermediate floors and walls) are secured.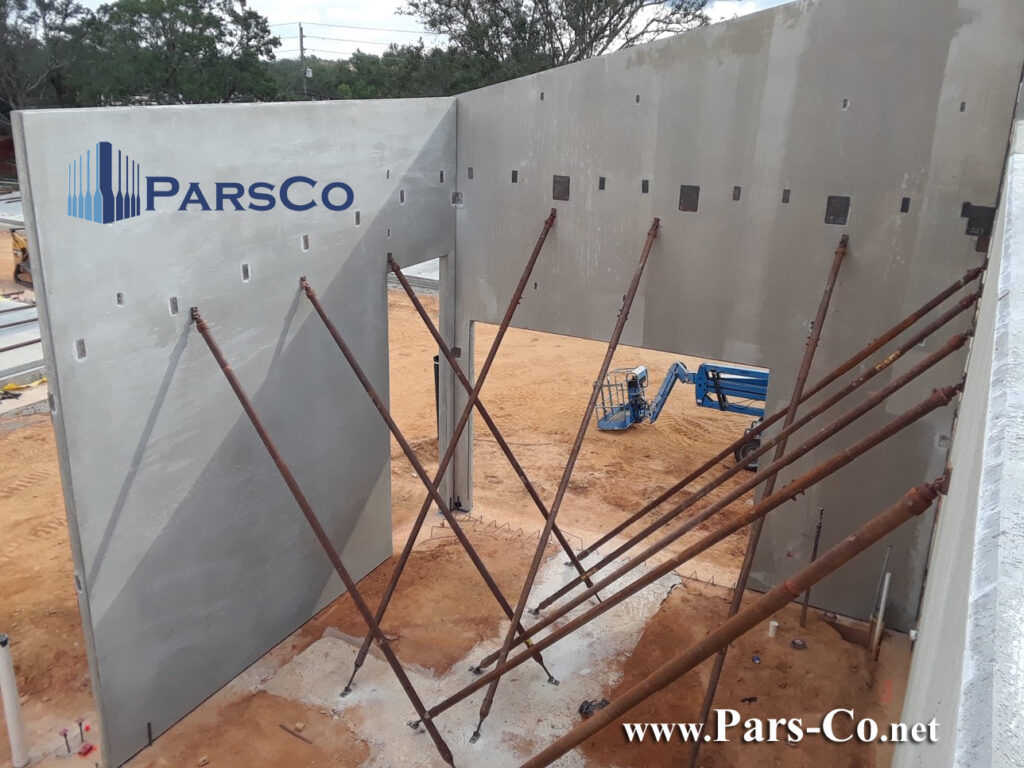 This entry was posted in Commercial, Engineering. Bookmark the permalink.