SAME SBC 2018
October 16, 2018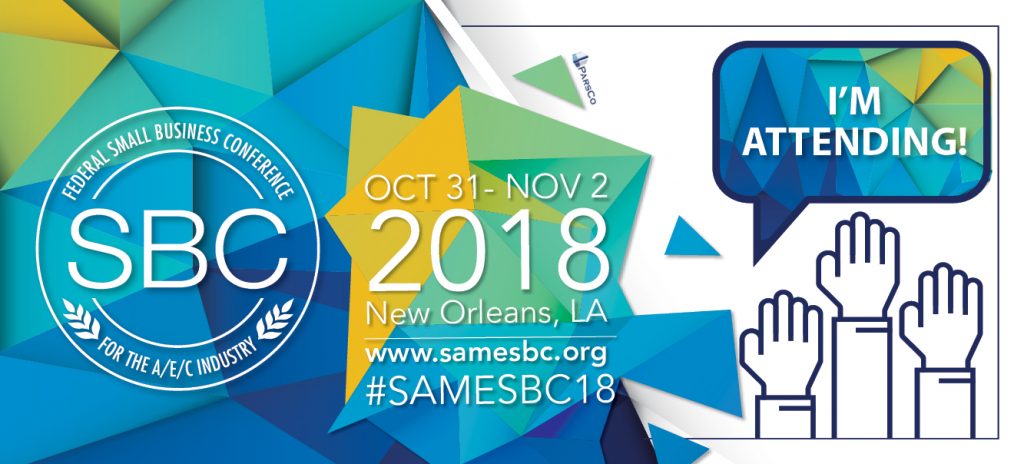 Founded in 1920, the Society of American Military Engineers (SAME) unites public and private sector individuals and organizations from across the architecture, engineering, construction, environmental, facility management, contracting and acquisition fields and related disciplines in support of the United States' national security.
SAME connects architects, engineers and builders in the public sector and private industry, uniting them to improve individual and collective capabilities to provide the capability and prepare for and overcome natural and man-made disasters, acts of terrorism and to improve security at home and abroad.
Due to its close ties with the uniformed services of the United States, several branches of the military and the Public Health Service allow its members to wear the SAME ribbon on the uniform after all military and foreign decorations and awards.
Headquartered in Alexandria, Va, SAME has a membership that includes recent service academy graduates and retired engineering officers, project managers and corporate executives, uniformed and public sector professionals and private sector experts, SAME bridges the gaps between critical stakeholders to help secure our nation.
ParsCo is a member of the Mobile, Alabama and Pensacola, Florida chapter of SAME.
Questions? Contact Us
This entry was posted in Community, Engineering, Steel Building, Team. Bookmark the permalink.