Pensacola Construction Scholarship-
May 13, 2021
PENSACOLA STATE COLLEGE STUDENT CONSTRUCTORS SCHOLARSHIP Pensacola Construction Scholarship

President and CEO of ParsCo Construction, Amir Fooladi, aims to support students pursuing construction-related careers.
Fooladi says he is proud to uplift the industry in which he has over 20 years of experience.
His commitment to the next generation of construction professionals is illustrated by this generous scholarship and the time Fooladi volunteers as an adjunct professor at the University of West Florida.
This scholarship was established as part oft he Alumni Matching Program and will provide awards ranging from $500-$1500
//www.pensacolastate.edu/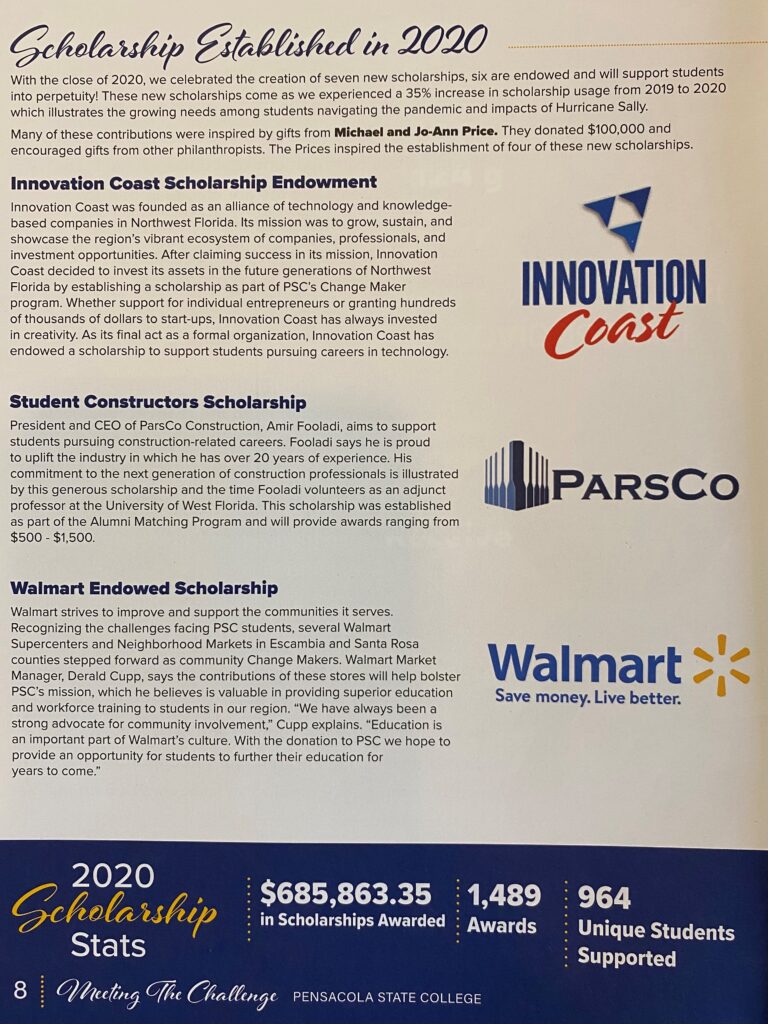 Questions?  Contact Us.
This entry was posted in Community, Team. Bookmark the permalink.